RSGB books for study aid for the Class A or Class B Mauritius Amateur Radio exams can be ordered through the MARS Secretary. See available books on the RSGB website on this link. The price will be the same as shown on the RSGB website. A person visiting 3B8 will bring the books from the UK. Click on the below images to view information.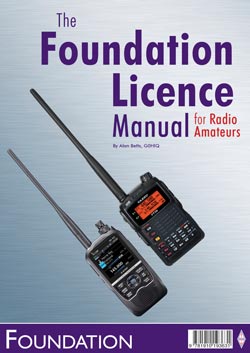 Please urgently place your orders to the MARS Secretary (secretariat@3b8mars.org) and make payment to the MARS Treasurer account details below.
Mauritius Amateur Radio Society

Account Number: 000050044095

IBAN: MU88MCBL0905000000044095000MUR

MCB Swift Code: MCBLMUMU

Mauritius Commercial Bank Ltd, St Jean Road, Quatre-Bornes, Mauritius

NOTE: include details in your bank payment to assist in follow-up of your order.