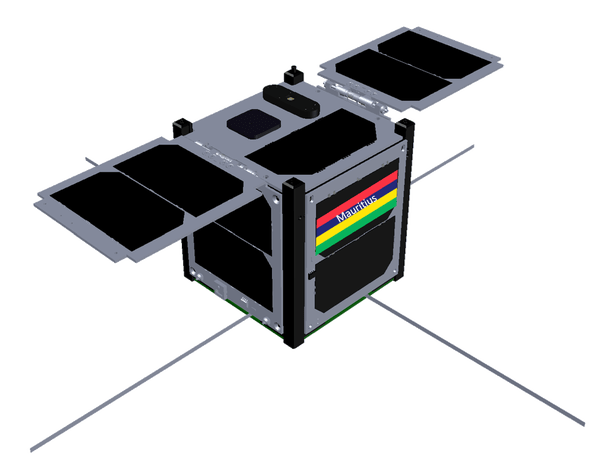 MIR-SAT1 has been received by the Japan Aerospace Exploration Agency (JAXA)
MIR-SAT1 is due to be launched from the International Space Station (ISS) by end Q2 or early Q3. This was officially announced on MBC TV news 15/02/2021, view on this link.
Reminder: MIR-SAT1 will be the first 3B8 satellite and will be a radio amateur one with a bend tube digipeater and with callsign 3B8MIR. Superb that the first Mauritian satellite is a Radio Ham one. This is another example showing that HAMs are useful to the community in many sectors such as education, disaster recovery, etc…
We anticipate that many Hams will be able to receive its signals and contribute to collecting telemetry from our first bird in space. We also look forward to our younger generation in schools achieving the same.
In the newspaper L'Express (French), click this link to view.