Interesting ideas shared by Jean Marc 3B8DU.
Many are already going portable on QO-100 as the installation is quite simple and may be set up in a few minutes.
I have chosen a 60cm dish (see attached photo left) which is easier to point to the bird but requires higher power. I have already made one test QSO with it using the FT 857 and 2W transverter with a report of 56, my own signal being about half the Beacon strength.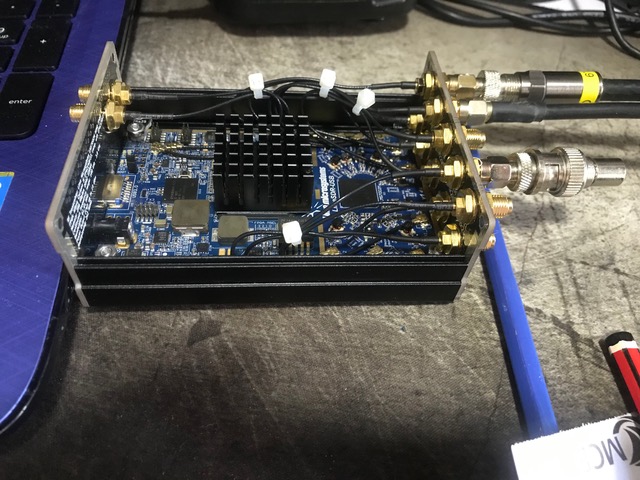 To make it even more portable I will use a Power Amplifier with the Lime SDR (see photo right). Also waiting for some glue-on heatsink to complete the assembly. Thus only a laptop, SDR and 12v supply (car battery) will be needed for QSOs thru the bird.
The purpose is for demonstration and emergency use.